The Caryl and Israel Englander Institute for Precision Medicine at Weill Cornell Medical College and NewYork-Presbyterian Hospital is a translational research hub, which opened under the direction of renowned pathologist and prostate cancer expert Dr. Mark Rubin in 2013. The IPM team includes clinicians, basic scientists, pathologists, molecular biologists, and computational biologists. These physician-scientists are directing their collective expertise and wealth of knowledge to pinpoint the molecular underpinnings of disease and spur the discovery of novel therapies.
The Institute's three main resources, next-generation genomics, biobanking, and computational biology, will enable the IPM team to most efficiently match new, biologically-targeted therapies to the cancer patients who will benefit most. Our physician-scientists use advanced gene-sequencing technologies to identify the genetic alterations that give rise to and drive each patient's illness.
The IPM has already sequenced the genomes of more than 100 patients, and is building a comprehensive biobank of tissue samples. The biobank also includes more than 2,000 prostate samples collected from patients treated at Weill Cornell Medical Center. Over the coming months and years as IPM scientists sequence additional patients' genomes and add samples to the biobank, IPM researchers will gain insight into specific genetic alterations that recur from patient to patient, and that may be targetable with existing or new drugs.
Members of the institute work collaboratively with physician-scientists nationally and internationally; this team science approach is critical to advancing treatment and speeding the handoff from discovery to clinical implementation. By linking cutting-edge research and next-generation sequencing in the laboratory to the patient's bedside the IPM hopes to revolutionize the way we treat disease.

The Meyer Cancer Center is a collaborative, multidisciplinary research enterprise located at Weill Cornell Medicine, one of the top-ranked clinical and medical research centers in the country, in affiliation with NewYork-Presbyterian Hospital. The Meyer Cancer Center engages more than 250 basic scientists, pathologists, bioinformaticians, surgeons, oncologists, radiologists and other clinicians, who collaborate with colleagues at Cornell University's Ithaca campus and other institutions to take fundamental discoveries from bench to bedside, and back again. Their mission is to ensure that patients have access to emerging new therapies in a supportive and caring environment, while training future researchers and recruiting leaders in cancer research and clinical care.
The Prostate Cancer Foundation (PCF) is the world's leading philanthropic organization funding and accelerating prostate cancer research. Since inception, PCF has been a pioneer in new drug development, providing key funding for FDA-approved treatments that improve survivorship. The garnered support of the Prostate Cancer Foundation has aided in the Beltran lab's collaborative efforts to include experts Scott Tomlins, Karen Knudsen, Christopher Barbieri, David Rickman, and Mark Rubin on multiple studies such as SPOP mutant Prostate Cancer, N-Myc driven Neuroendocrine Prostate Cancer, Precision Medicine Sequencing and the Genomics of Prostate Cancer Progression.

The Damon Runyon Cancer Research Foundation has helped fund scientists that continue to transform our understanding of cancer. As a Damon Runyon-Gordon Family Clinical Investigatory, Dr. Beltran seeks to comprehensively evaluate NEPC tumors for recurrent molecular alterations and determine their functional and clinical impact. She is in the process of identifying a genomic profile that distinguishes NEPC from the more common type of prostate cancer, prostate adenocarcinoma, and evaluating the impact of NEPC-associated alterations on patient outcomes and their ability to predict patient response to available therapies.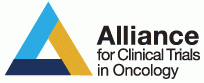 The Alliance for Clinical Trials in Oncology seeks to reduce the impact of cancer on people by uniting a broad community of scientists and clinicians from many disciplines, committed to discovering, validating and disseminating effective strategies for the prevention and treatment of cancer. Their goal is to develop and conduct clinical trials with promising new cancer therapies, and utilizes the best science to develop optimal treatment and prevention strategies for cancer, as well as researches methods to alleviate side effects of cancer and cancer treatments.
Dr. Beltran is a proud recipient of the Alliance Scholar Award for her project Impact of therapy on modulation of neuroendocrine-associated gene expression in patients with high risk, localized prostate cancer treated with neoadjuvant docetaxel and androgen deprivation therapy.

The National Cancer Institute (NCI) coordinates the National Cancer Program, which conducts and supports research, training, health information dissemination, and other programs with respect to the cause, diagnosis, prevention, and treatment of cancer, rehabilitation from cancer, and the continuing care of cancer patients and the families of cancer patients. The NCI provides research grants and cooperative agreements to coordinate and support research projects conducted by universities, hospitals, research foundations, and businesses throughout this country and abroad. Because of the work of NCI scientists and cancer researchers throughout the United States and the rest of the world, real progress is being made against cancer.

The Starr Cancer Consortium (SCC) was established in 2006 through a generous gift from The Starr Foundation to advance research in new ways that will have an impact on the understanding, diagnosis, prevention, and treatment of cancer. 
The SCC is a collaborative frame work among five institutions - Broad Institute of MIT and Harvard, Cold Spring Harbor Laboratory, Memorial Sloan Kettering Cancer Center, The Rockefeller University, and Weill Cornell Medicine.
The Starr Cancer Consortium is intended largely to support critical mass, collaborative projects with the potential for transforming impact on the understanding and treatment of cancer, through the development and systematic application of molecular technologies, by investigating cancer biology or addressing important clinical problems. It is aimed at encouraging meaningful and ambitious collaborations between and among the participating institutions to develop and apply innovative approaches to transform cancer research and ultimately diagnostic and therapeutic strategies.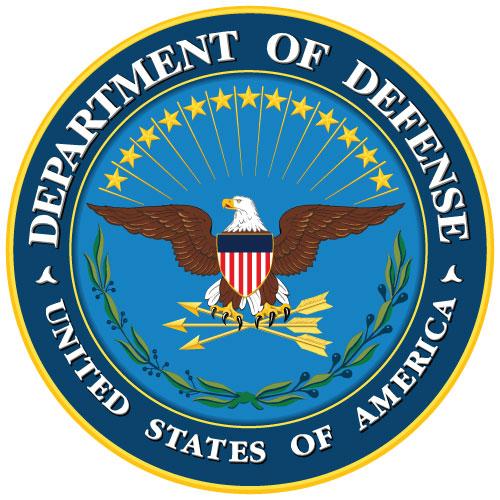 One of the Department of Defense's congressionally directed medical research programs, the Prostate Cancer Research Program (PCRP) prioritizes research that will 1) distinguish aggressive from indolent disease in men newly diagnosed with prostate cancer, 2) develop strategies to prevent progression to lethal prostate cancer, 3) develop effective treatments and address mechanisms of resistance for men with high risk or metastatic prostate cancer, and 4) develop strategies to optimize the physical and mental health of men with prostate cancer. The focus areas for funded research include biomarker development, genetics, imaging, mechanisms of resistance, survivorship and palliative care, therapy, and tumor and microenvironment biology. Dr. Beltran has received a DOD Physician Research Training Award, and is a proud PCRP investigator